Davide Miniscalco was born in Seregno in 1969. He studied French Horn at the Civica Scuola di Musica "Claudio Abbado" in Milan with Angelo Borroni and he graduated at the Conservatory "G. Nicolini" in Piacenza in 1992. He subsequently took specialization classes at the Master Class of "Brass Technique" held by Guido Corti at the "Civica Scuola di Musica" in Senago.
As a musician he played with several orchestras in Italy and abroad (France, Switzerland, Germany, Netherland, Great Britain), among which the symphonic orchestra of the Italian Television "RAI" in Milan, the symphonic orchestra "A. Toscanini" in Parma, the symphonic orchestra "G. Cantelli", the lyrical-symphonic orchestra of the theatre "Carlo Coccia" in Novara, the wind orchestra "Nova Armonia" and chamber orchestras like "Ottetto Classico" in Milan, "Armonia Brass Quintett" (4th at the competition "Città di Varenna" in 1996) and "Gruppottone" (1st at the International Music Competition of Pietra Ligure – orchestral cathegory in 1998).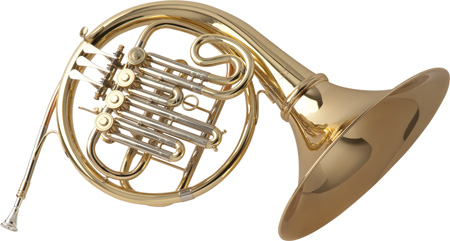 He recently played in trio the Concerts for two Horns and Organ by G.F. Haendel and A. Stradella together with Angelo Borroni and Cristiano Bettini (organ player). With the Orchestra Sinfonica del Lario he played in the very first premiere of F. Bonetti Amendola's Opera "Il sogno di Galileo" in San Nicola Cathedral in Bari.
He also recorded the Opera "Le Blanc, Le Rouge et Le Noir" on behalf of the Ente Autonomo "Teatro alla Scala" of Milan and the CD "Musica Presente" by Ricordi Edition with the Contemporary Music Ensamble of Milan.
He is now a member of the "Orchestra Sinfonica del Lario" in Como.